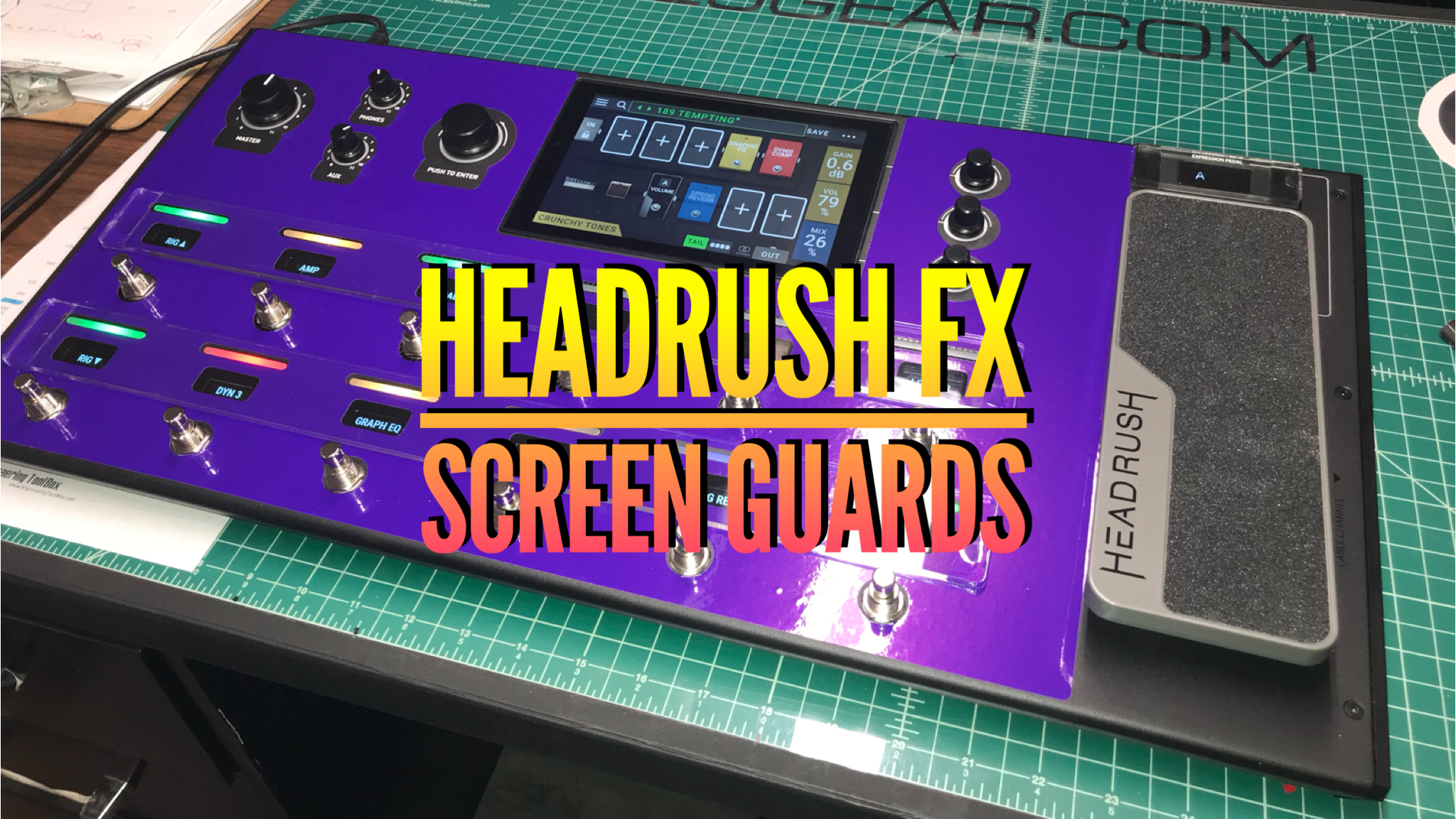 HEADRUSH FX
HEADRUSH FX Screen Guard Set
🔴See "Additional Info +" below for VIDEOS
🌎 INTERNATIONAL SHIPPING INFO (See Shipping and Customer Satisfaction Page)
THIS ITEM'S INTERNATIONAL SHIPPING CODE IS: "E"
🚧 IF YOU PURCHASE MORE ITEMS - CHOOSE THE HIGHEST SHIPPING CODE FOR YOUR ORDER
Description:
1 Main Screen Guard - Liftable

2 Long Strip Guard (Set Only)

1 Wah Screen Guard (Set Only)

Made from 3/16 Strong Cast Plexiglass.

Tape Kit (See Video)
🔵🔵🔵 - Working on a MAIN SCREEN solution.
🚨NOTE: PLEASE ALLOW UP TO 1 TO 2 WEEKS FOR SHIPMENT.
OFTEN SHIPPED NEXT WEEK AFTER ORDER. INTERNATIONAL - MAY BE LONGER DUE TO CUSTOMS - AND THERE MAY BE ADDED TAX FROM YOUR COUNTRY.
YOU ARE SOLELY RESPONSIBLE FOR THE APPLICATION, CARE, AND REMOVAL.

YOU ARE SOLELY RESPONSIBLE PERIOD.

WE GUARANTEE YOU WILL GET THE PRODUCT YOU ORDER.

VIDEO IN ADDITIONAL INFO

EASY INSTALLATION

WILL NOT VOID WARRANTY

Any questions prior to purchase contact:
Chad Boston
INFO@GEARBYCEBA.COM