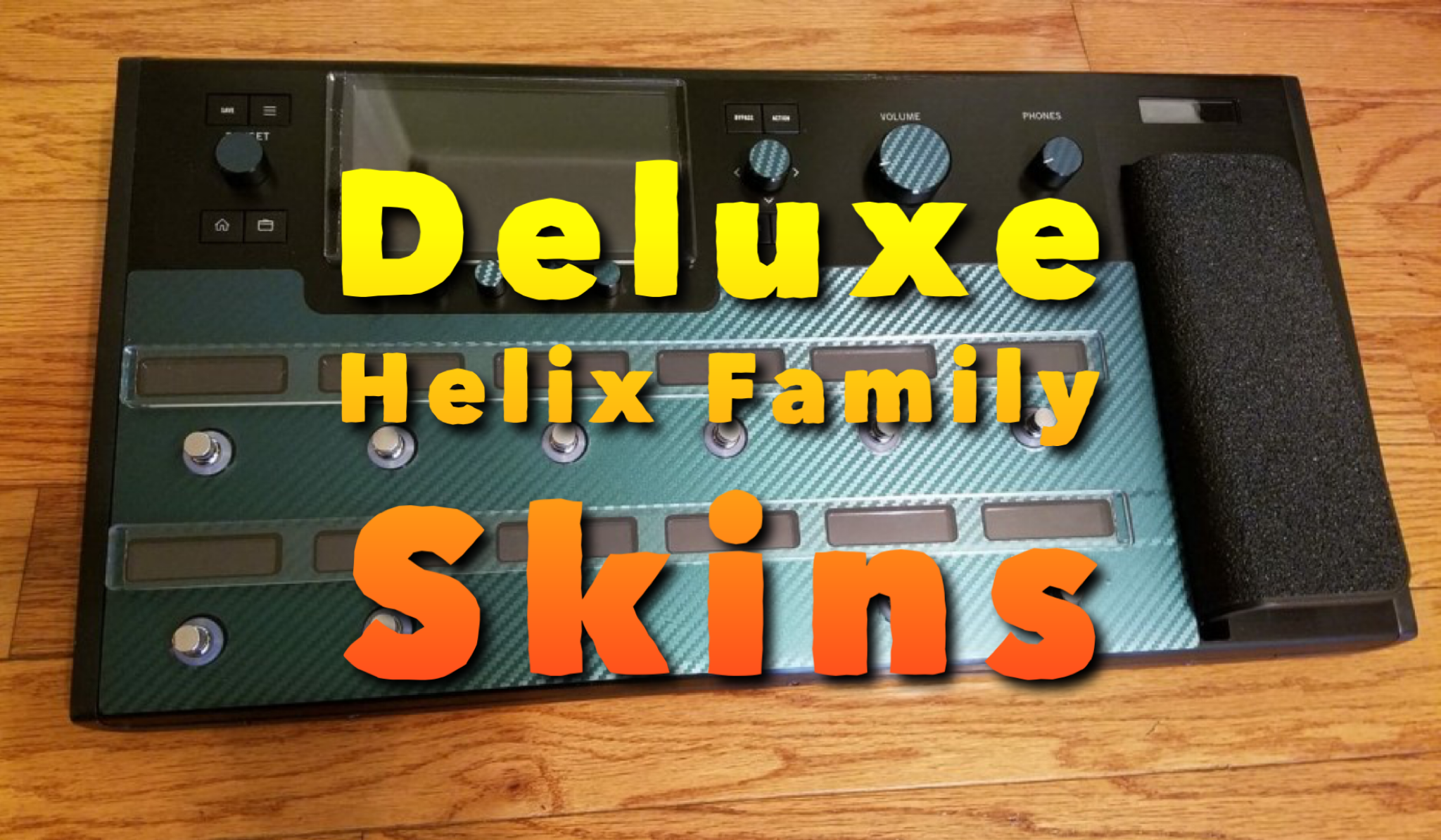 HELIX FAMILY PRODUCTS
Deluxe Helix Family Skins
🔴See "Additional Info +" below for VIDEOS
🌎 INTERNATIONAL SHIPPING INFO (See Shipping and Customer Satisfaction Page)
THIS ITEM'S INTERNATIONAL SHIPPING CODE IS: "D"
🚧 IF YOU PURCHASE MORE ITEMS - CHOOSE THE HIGHEST SHIPPING CODE FOR YOUR ORDER
Description:
Custom cut deluxe vinyl with adhesive to skin and make your gear UNIQUE!
See Photos:
FOR: HELIX FLOOR – HELIX LT – HELIX CONTROL AND FACE – HX EFFECTS
Sparkle

Colorchange

Carbon Fiber Look

See pics for colors
$35.00 PLUS SHIPPING
🚨🚨🚨LARGE VIEW FOR COLOR CHOICES CLICK HERE
🚨NOTE: PLEASE ALLOW UP TO 1 TO 2 WEEKS FOR SHIPMENT.
OFTEN SHIPPED NEXT WEEK AFTER ORDER. INTERNATIONAL - MAY BE LONGER DUE TO CUSTOMS - AND THERE MAY BE ADDED TAX FROM YOUR COUNTRY.
YOU ARE SOLELY RESPONSIBLE FOR THE APPLICATION, CARE, AND REMOVAL.

YOU ARE SOLELY RESPONSIBLE PERIOD.

WE GUARANTEE YOU WILL GET THE PRODUCT YOU ORDER.

VIDEO IN ADDITIONAL INFO

EASY INSTALLATION

WILL NOT VOID WARRANTY

Any questions prior to purchase contact:
Chad Boston
INFO@GEARBYCEBA.COM